Lansana Camara
Music from West Africa
Welcome to Lansana's EPK
Lansana Camara
Conakry West Africa 
Kora Maestro 
djembefola, balafonist,
a musician of exceptional heart.

Lansana's music is a snapshot of Conakry (the Capital of West Africa )  one of West Africa's most proficient djembe & Kora musical hubs.
Hailing from one of Guinea's most famous Griot ( Historian, teacher, keeper of the musical traditions ) families. Lansana's music takes the listener on a magical journey through his culture, his music has a deep connection to the soul of the West African Kora. (the ancestral instrument) 
Sana's (Lansana's) music has been described as angelic, magical, ethereal, and heart opening.
His music is available through
Bio
Lansana (Sana) started playing music at the age of 10. He began with the balafon (african wooden marimba) he learnt and played this instrument for 20 years and still plays and performs today. Sanas second instrument is the djembe (african drum) wich he started two years later and was taught by various teachers and later joined percussion de guinee junior,(percussion and dance ensemble) and stayed with them for five years. This group were very famous at that time in Guinea and still perform today. While playing with the group, he was offered a position in percussion de Boka, lead by Ibrahima Camara (Boka) regarded as one of Guineas best djembe fola's. Along with this new group, Sana also had he's own percussion ensemble ,plus he was teaching percussion to children and various other age groups.Sanas third instrument is the kora (22 string african harp) this instrument has been with him for ten years. Owing to the amount of time, discipline and passion that Sana has dedicated to his music, the outcome reflects an extremely confident and high standard of musician ship. In  2005 Sana moved to Australia and now lives there permanently. During this time he has been involved with various musical projects, this includes, Balabajal a three piece traditional African music ensemble, Tribalious an African contempory percussion ensemble, Tibet to Timbuktu a fusion of Tibetan, African, Indian and Australian music and Adoona a four piece contemporary group high lighting the Kora. He has also been hired to do session work with various projects and artists. Festivals include Woodford folk festival, Island vibe, Cairns African festival, Sydney Festival, Townsville Multicual festival, Townsville African festival and various small festivals. Also, Sana has been involved in corporate drumming workshops with drum circle, formerly known as drum cafe and teaching children percussion at schools with Hello Africa, running workshops in the Brisbane area, and on tour teaching at schools in Tamworth, Coffs harbor and Newcastle. Alongside this Sana has worked with Jumbo Jumbo also a company involved in school projects, where he worked teaching kids percussion
Album releases
ADOUNA Lansana Camara
Music from the streets of Conakry
Aduna is a fusion of cultures and traditions.
Adouna is an album of musical emotion.
 Adouna is simply beautiful and magical.
Adouna is music from the heart.
The 21 celestial strings of the Kora highlight in this debut album
The KORA is a spiritual instrument. On this album, it's infused with the angelic voices of Lansana Camara.
Vocals floating on drum beats, with bass n balafon answering the call.
Adouna the album is Music that shines through
it's the coffee table album for all occasions 
chillaxing, dinner with friends, impressions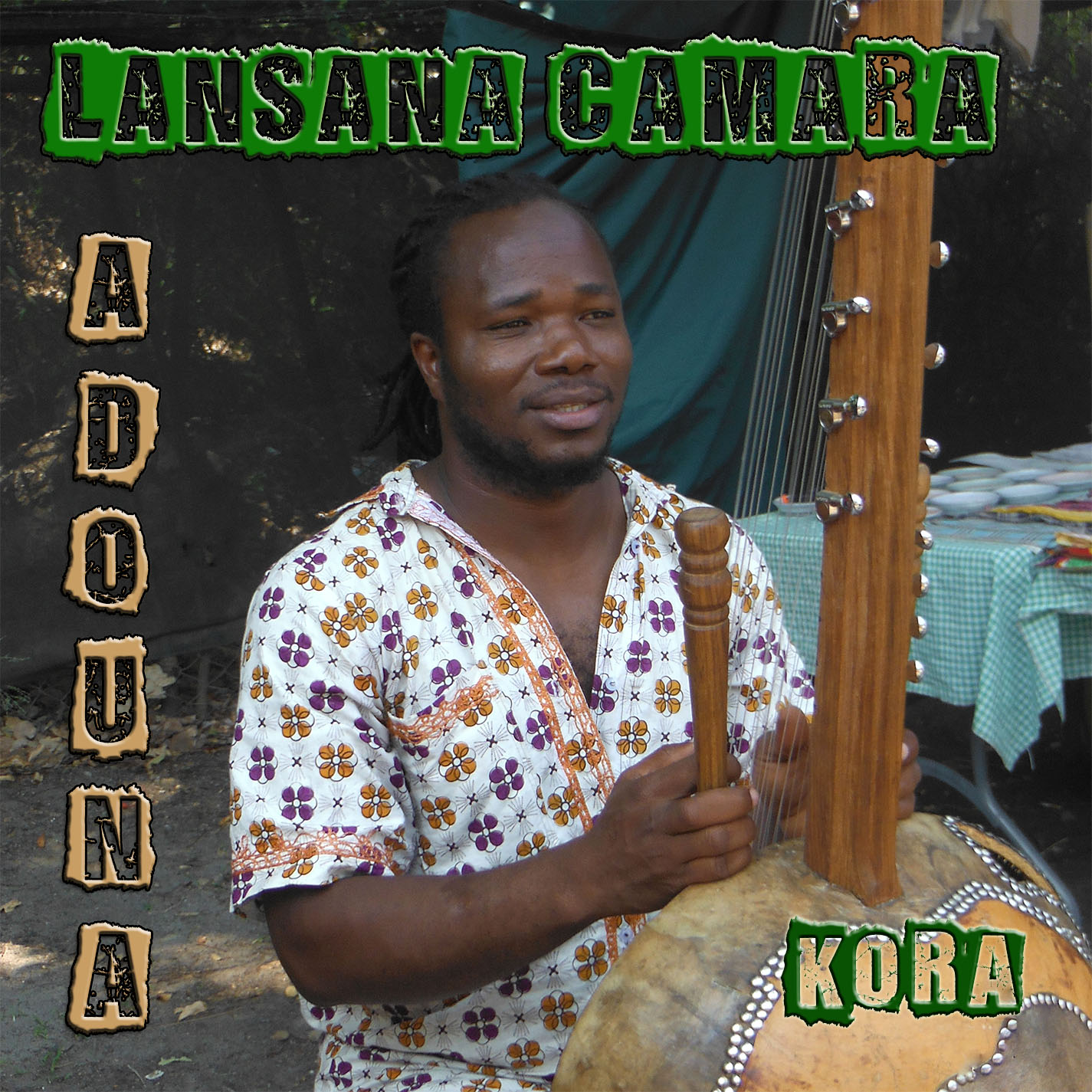 Photos supplied here can be used to promote Lansana at your Festival or event.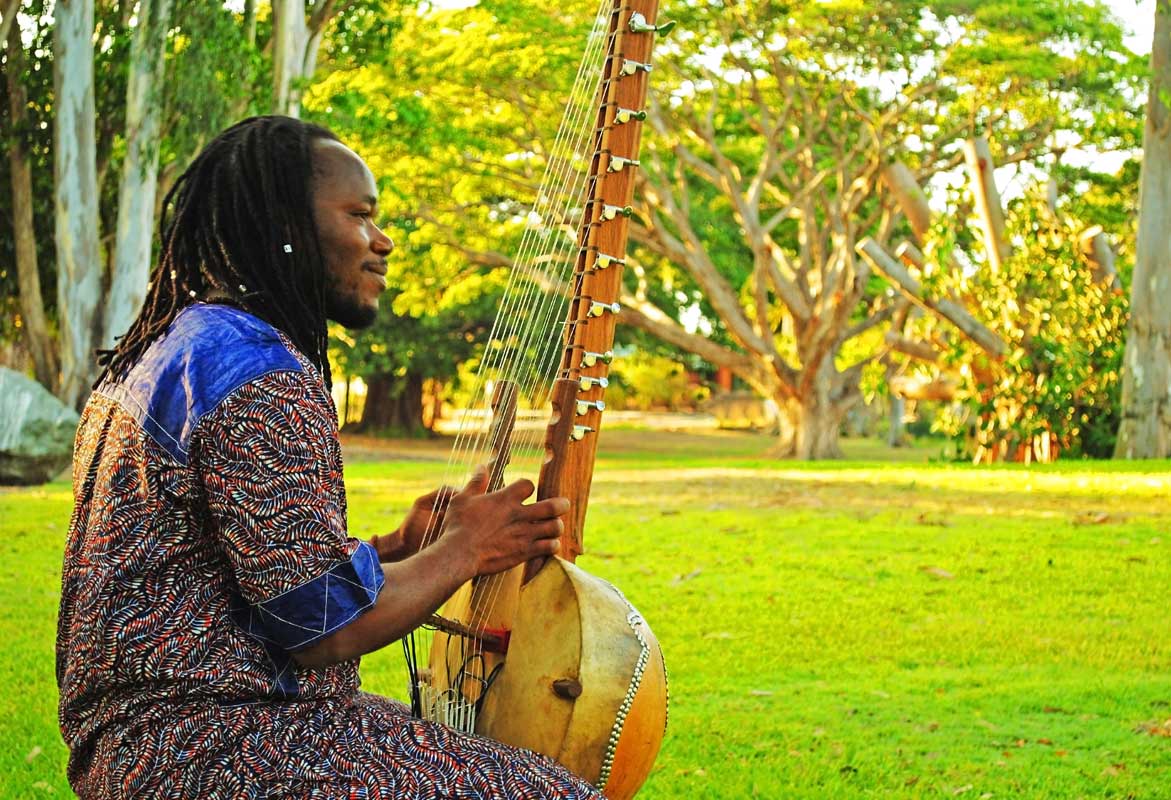 Lansana Camara Kora in the park.
[media-downloader media_id="662″]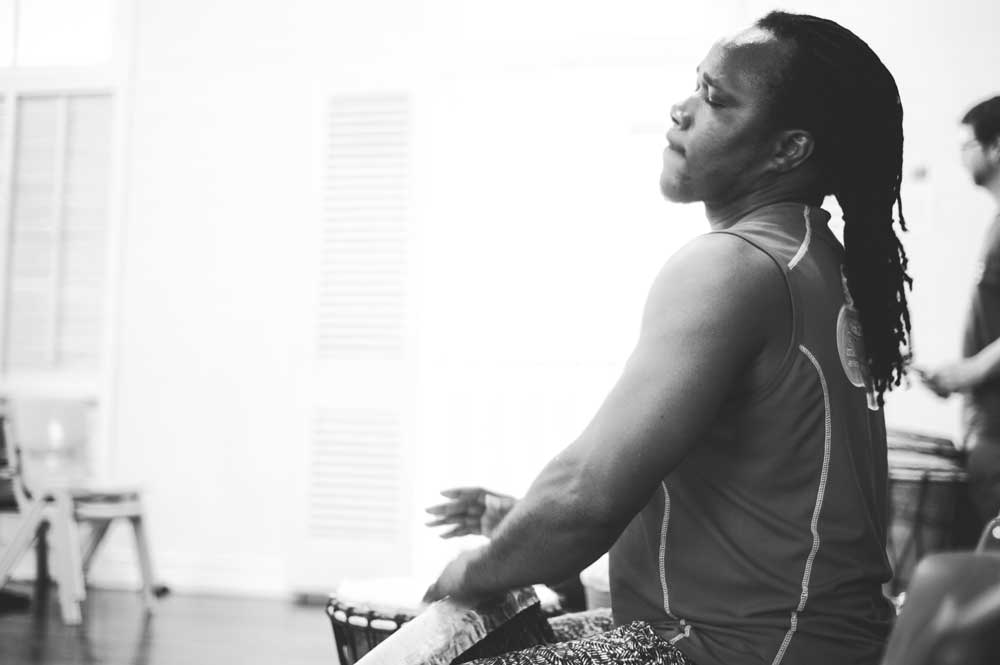 Lansana Camara Djembefola
[media-downloader media_id="558″]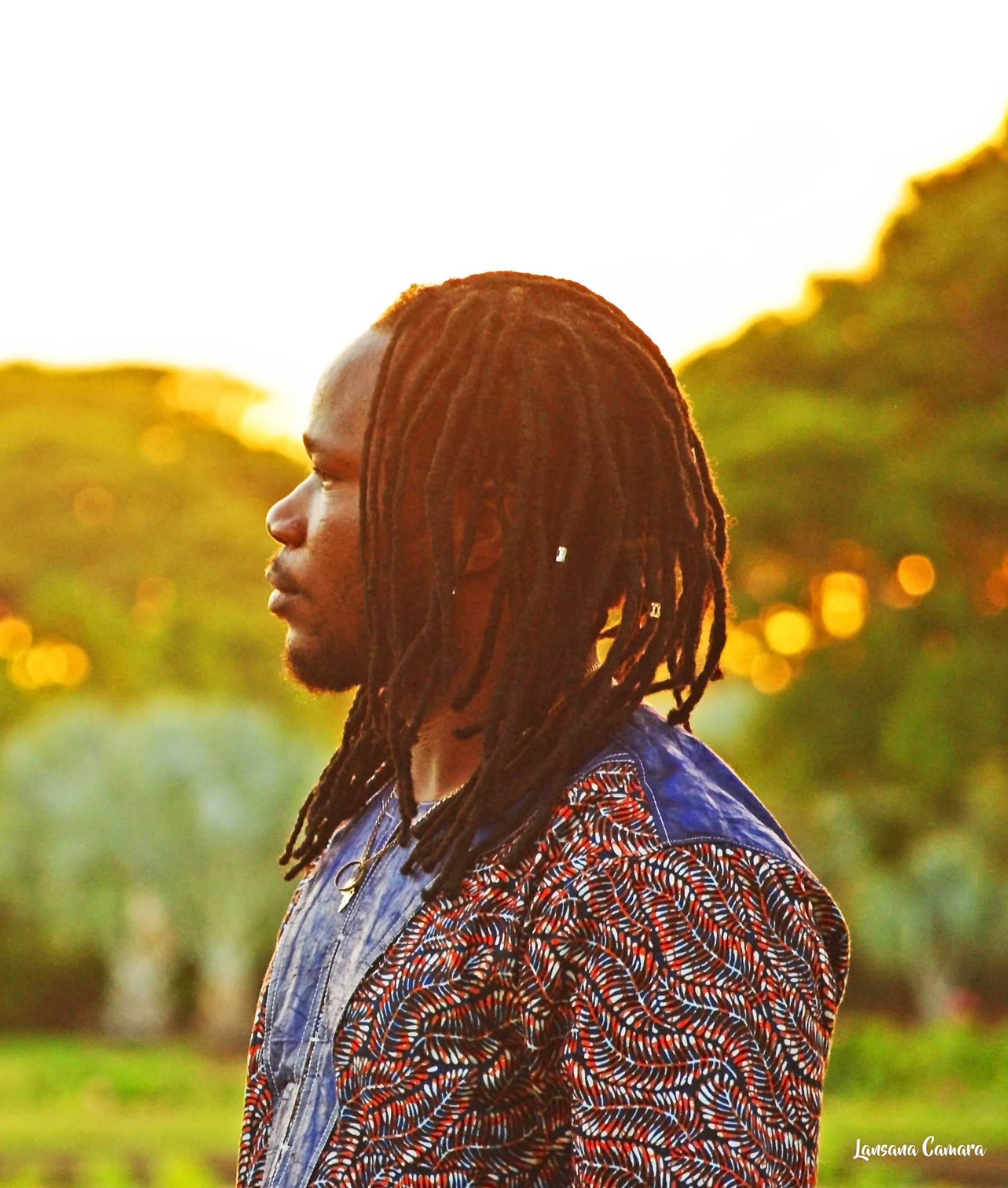 Lansana Camara side profile
[media-downloader media_id="352″]